Buffett Buys $1.8 Billion 'Gem' of a Medical Insurer in N.Y.
본문
Buffett Buys $1.8 Billion 'Gem' of a Medical Insurer in N.Y.
워렌 버핏이 오늘 미국 의사들을 의료 소송에서 보호 하기 위해 2조 주고 뉴욕의 재보험 회사를 인수 했다고 하네요
한국과는 너무 대조가 되니 씁슬 합니다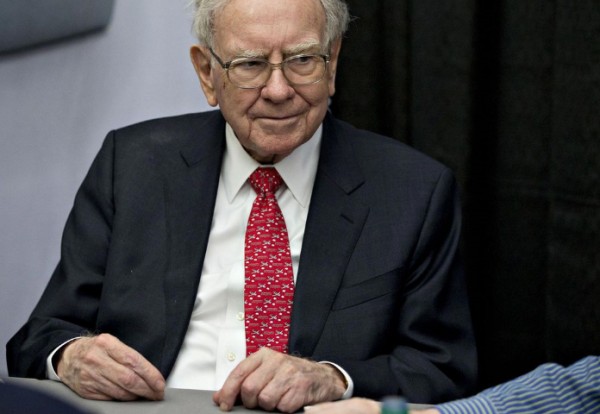 Berkshire Hathaway Inc. agreed to buy Medical Liability Mutual Insurance Co., extending Chairman Warren Buffett's leadership in the business of protecting doctors against lawsuits.
The target company is the largest underwriter of medical professional liability insurance in New York and will convert from a policyholder-owned to a stock business, Omaha, Nebraska-based Berkshire's National Indemnity unit said Monday in a statement that didn't disclose terms. Policyholder surplus, a measure of assets minus liabilities, was $1.8 billion as of Dec. 31, according to the statement. The deal is expected to be completed in the third quarter of 2017, pending regulatory and customer approvals.
"MLMIC is a gem of a company that has protected New York's physicians, mid-level providers, hospitals and dentists like no other for over 40 years," Buffett said in the statement. "Good things are worth waiting for."
Insurance has long been a centerpiece of Berkshire because the operations generate "float," premiums that Buffett can reinvest before paying claims. While the company counts more on giant subsidiaries like auto insurer Geico and Gen Re, Buffett periodically adds companies in niche markets.
Berkshire in 2005 acquired Medical Protective Co., which has been operating for more than a century. That Fort Wayne, Indiana-based business reached a deal in 2011 to buy Princeton Insurance Co. from MLMIC to expand in New Jersey. MLMIC policyholders will be entitled to a payout, based on the amount of premiums they paid, when Monday's deal is completed, according to a fact sheet on the company's website.
The seller was advised by Keefe Bruyette & Woods and Willkie Farr & Gallagher LLP, according to the statement. Buffett didn't immediately return a message seeking additional comment on terms of the deal.
The purchase price could be around $2.7 billion, KBW analysts led by Meyer Shields estimated in a note to clients Monday. That figure assumes no major attrition of policyholders after the acquisition is completed, they said.
"Although the primary impact (in our view) is likely the increased float, buying MLMIC should extend Berkshire Hathaway's medical malpractice market leadership," the analysts wrote.
Berkshire is the largest provider of medical professional liability insurance in the U.S., according to data from the National Association of Insurance Commissioners. It competes with physician-led groups such as The Doctors Co. and other publicly traded insurers like CNA Financial Corp. and American International Group Inc.
Buffett's company would control more than 15 percent of the market, double its nearest competitor, after the transaction is completed, the KBW analysts estimated.